Ensure the dish you have in mind will be the dish you bring to the table. Wolf distills legendary professional heritage, power and finesse into cooking equipment whose precise control is the benchmark for cooking technology.
Take a Test Drive and taste your future.
While seeing our extraordinary kitchens gets your creative juices flowing, even seeing them in person is no longer enough. You simply can't select cooking technology and understand how each model fits into your plan without a Wolf Test Drive. There's too much at stake for you and your family. At your Official Wolf Showroom and Test Kitchen at 7 Tide, you'll not only see more models of Wolf appliances than anywhere in New England, you can also test them...and taste the results that are possible with your new kitchen.
There's no other place like this. You'll learn more in one hour than in months of research on your own. You deserve to feel confident in your choices.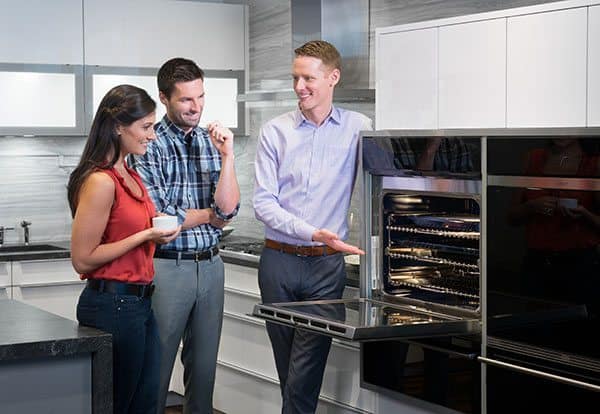 Your Sub-Zero & Wolf Showroom and Test Kitchen at 7 Tide is open…
Mon-Fri 9AM-5PM
Sat 10AM-4PM
Closed Sunday
We invite homeowners and the design trade to 7 Tide to explore the possibilities.
Browsers are welcome, but an appointment will ensure a singular experience.
At the conclusion of your visit, your consultant will provide product information
and the name of an authorized dealer in your area.
Our consultants are always happy to speak with you.
Call 800-842-5275